I have no idea if its been a week or not since my last post. Everything beyond a few days before....uh....yesterday....is a blur. I vaguely recall going to class somewhere and ending up being seated behind a huge white pillar and having to stare at it for the entire class. Also something about gay sex on the computer screen, alcohol, Robot Chicken, kittens (particularly one named Sophie), and a metric fuckton of development on my projects.
No matter.
The last one is the one I want to talk to you today, all you total of three people who will end up reading this.
The zombie game has been splashed, after a huge step back, with a healthy, steaming bucket of perspective.
Right now, we have three people on our team, and oh man if it doesn't take at least three times that many to make even the simplest of RTS games.
I can at least say with confidence that in terms of design and art, we have just about as many people we'd need (barring cutscenes, but Ramon's apparently all over that).
There's me, and there's Ramon. One (me) on general art, texturing, and all the rough-and-tumble 2d design work including interface design, drawing pictures of zombies, designing levels, writing up design docs, laughing maniacally, and killing hookers. One of those isn't actually true. Ramon is on everything else, namely, the 3d stuff, namely, modelling, animating and the cutscene that he's working on for 430. This ensures a pretty constant and even workflow for the both of us.
Which leaves George.
George has gotta shoulder everything else that's -not- art. The code, basically. I've told him that I'll help him with any code that he needs. I've also made some hefty recommendations that we need more programmers, but based on his generally cold-shoulder reaction to all of it (he wants to pull it all himself) and all the humming-and-hawing and subject-changing that he did while we were talking about the prospect of getting more people to help with programming, I'm not sure how likely that is to happen.
I don't know George too well. I'm not gonna make any judgements on his capabilities, in fact, I've heard from a bunch of sources that he's a hand with the stuff. We'll see how it goes.
In the meantime I'll hope this entire thing doesn't turn into some sort of cosmic horror and eat me.
On the lighter sides of the news, thousands of capitalist pigs are sure to die in a space shuttle crash on the moon.
No wait, that's from Airplane.
On the lighter sides of the news, we've made some progress. We've settled on an engine to develop this thing off of.
BEHOLD. IRRLICHT. -ENSTEIN.
Yes we've chosen the Irrlicht engine to wrangle this thing to the ground with. With luck, we'll have better luck than Steve Irwin did with the stingrays.
In art news, I'm currently typing up a design doc, which first and foremost will outline what will be done by the end of the semester. Its not going to be a working game. In fact, it wont' even be a fully developed demo level. But it will be something, and you will be able to both blow up zombies and use zombies to eat people's faces.
And for now, really, that's enough.
In the meantime, the full Design Doc for the game is going to be written in case we want to pick this up at some later time, and all the designs will continue in spite of the pace of the rest of the game.
BUT ENOUGH TALK
GIMME MY WAFFLE SUNDDAAAAAEEE-
I mean
GIMME MY PICTURES OF ZOMBBIIIEEEZZZZZ-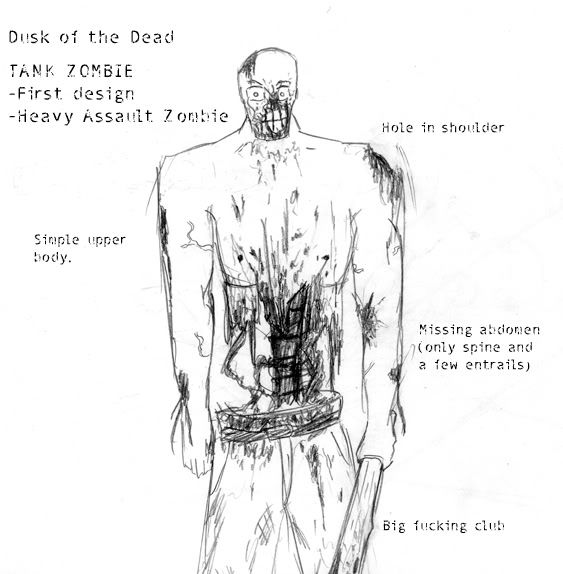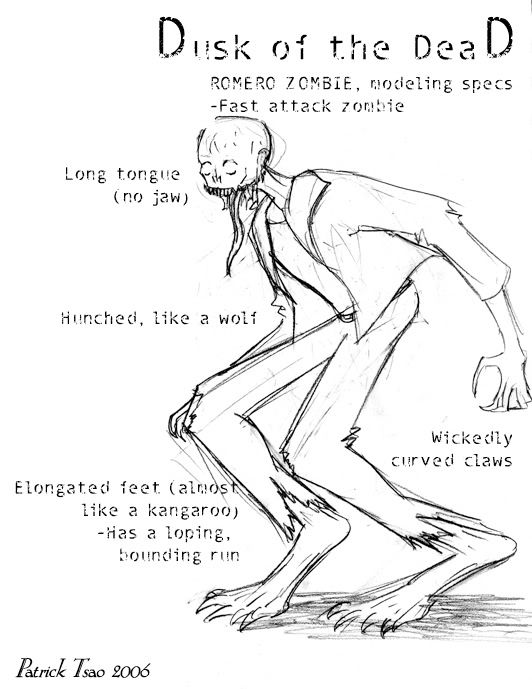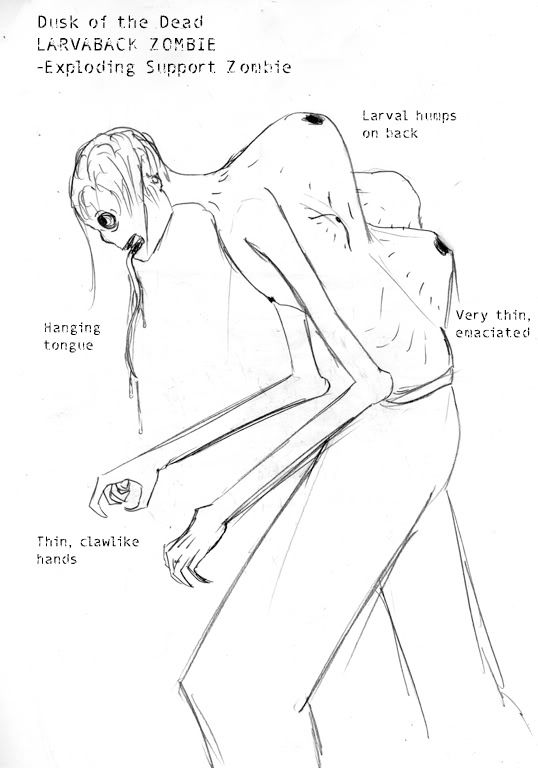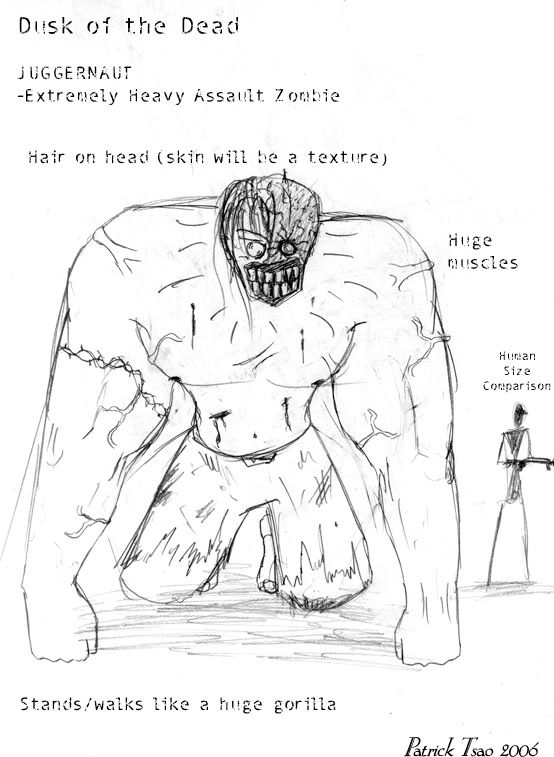 These are just a few of the zombie designs I've dredged up, only about three of which will probably be in the game.
Coming up:
THE PATHETIC HUMAN FORCES
Fuckall I'm never going to get any sleep.